In recent years, the number of companies building and operating online stores on Shopify has skyrocketed, with more than 2.5 million stores worldwide today. One of the advantages of Shopify over other ASP cart systems* is its lower cost. In this article, we will introduce the initial cost of building a Shopify store, as well as the running costs such as transaction fee.
Note*: ASP stands for "Application Service Provider". This term refers to businesses that provide software and software operating environments via the Internet, as well as applications and services provided via the Internet itself. In the field of e-commerce sites, systems provided by ASPs are called "ASP carts" or "shopping carts".
This article is recommended for those who;
who are planning to build an online store with Shopify, and
who are selecting an ASP/cart system.
Initial costs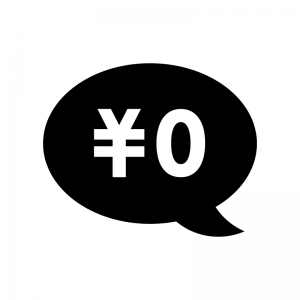 There is no initial cost to build Shopify store in-house. The initial cost is incurred as a development cost when you order a development company to build the store.
Shopify is an ASP* whose advantage is that you can build a store by arranging images and blocks with no code without any programming knowledge, just like writing a blog. It would be a good idea to try the approach "First, try making it yourself, and if you are not satisfied with the quality or results, order a development company to build a store".
*Shopify can be described (very loosely) as an e-commerce site version of WordPress for those who are not familiar with this description.
Running costs
Running costs can be roughly broken down into three components: (1) Monthly fee + (2) Transaction fees + (3) App subscription fees. Each of these items is described in detail below.
1. Monthly fee
The monthly fee is a flat price paid to Shopify. You can choose from one of the three plans below. Please note that the monthly fee is paid in U.S. dollars in any country.
Basic plan: $29/month (Recommended for stores need up to 2 staff accounts and up to 4 inventory locations)
Shopify plan: $79/month (Recommended for stores need 3 to 5 staff accounts and up to 5 inventory locations)
Advanced plan: $299/month
Please refer to the official Shopify website for a detailed comparison of each plan.
2. Transaction fee
Transaction fees are incurred with fixed percentage of each payment. The percentage depends on the payment method and plan. For example, if an online credit card transaction occurs on a Shopify store on the Basic plan, the fee is 2.9% of the sale + 30 cents USD (2.6%+30 cents USD for the Shopify plan and 2.4%+30 cents USD for the Advanced plan). Frankly speaking, the difference in transaction fees between the plans is minimal, so for most stores, the Basic or Shopify plan will be the cost-optimal choice.
Shopify is a "low-cost ASP" compared to other ASP carts and malls in terms of transaction fees.
3. App subscription fees
The extensions available in Shopify are called "Shopify Apps". If you want to extend the features of your online store through customization, you basically install apps from the Shopify app store. When an app is installed, a monthly subscription fee is charged in many cases.
Fees vary from less than $10 to more than $50 per month, depending on the app. Some of the Shopify apps are also free. Among them, there are different patterns: some are free all the time, some have free plans with limited features, and some are free only for a certain period of time).
The author feels that stores without special features do not use paid apps at all in many cases. Even in stores that do use paid apps, the majority of stores seem to use only one to three apps priced around $20/month. Please use this information as a reference.
Conclusion
In this article, we have explained the initial costs of building Shopify store and the operating costs for running a store. Based on the both in common, it can be siad that Shopify is a very cost-effective ASP cart. If you want to start an online store but want to keep costs low, or if you want the flexibility to customize your store as needed, we strongly recommend that you "start with Shopify at first".
Marketdive provides Shopify store building services, store building and management consulting, and Shopify app development. If you are interested in our services or have any questions, please feel free to email us, "info@marketdive.jp".