Don't you think like "I am doing the same order work countless times a day", "I want to streamline order management" when you operate an online store using "Shopify" and orders increase?
You can solve that problem by using the Shopify app introduced in this article!
This article introduces 3 best apps that streamline order management from approx. 7,000 kinds of (as of May 2022) Shopify apps. We summarize the usability, functionality, price, and features of each app. If you are not sure about choosing the BEST Shopify app, you can refer to this article.
Ranking #1
Easy Fulfillment: Bulk Fulfill
Easy Fulfillment (Shopify app store)
Usability: ☆☆☆☆☆
Functionality: ☆☆☆☆
Price: $5/month
The features and UI are very simple and easy to understand.
You can select and process below on one screen.
– "Select Shipping Carrier"
– "Enter Shipping Number"
– "Send Shipment Notification"
– "Change Order Status"
It also supports CSV uploads.
This app does not have product management features since it specializes in order management. That's why easy to use.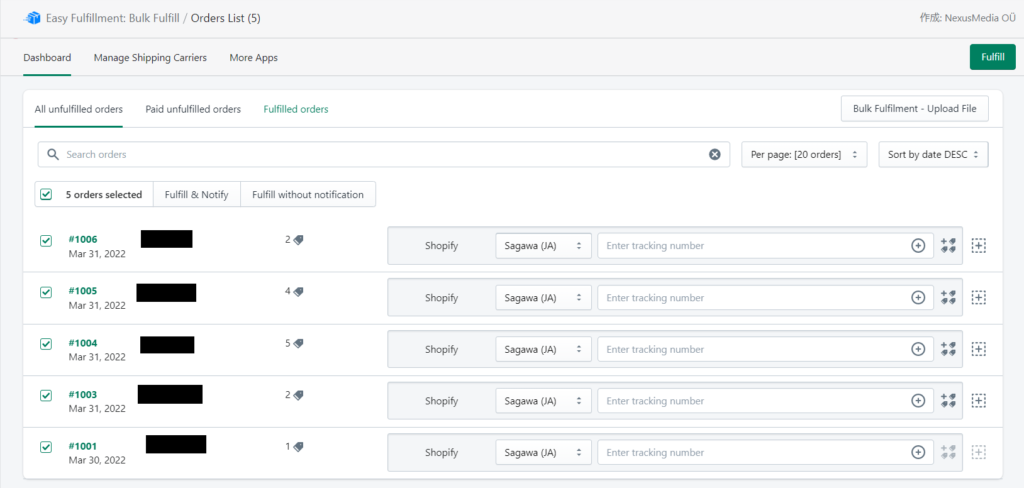 Ranking #2
EZ importer – order importer
EZ importer (Shopify app store)
Usability: ☆☆
Functionality: ☆☆☆☆☆
Price: $20/month (Up to 50 orders per month can be handled with the free plan. $150/month for more than 2,500 orders per month)

EZ importer is an application beyond order management. It can also import and apply all the products data with a CSV file.
We recommend using it with the sister-application, "EZ exporter".
You may feel it is not usable since it is necessary to create CSV files according to the prescribed format. However, once you get used to it, it is a helpful application that can streamline all registration work because the features are very powerful.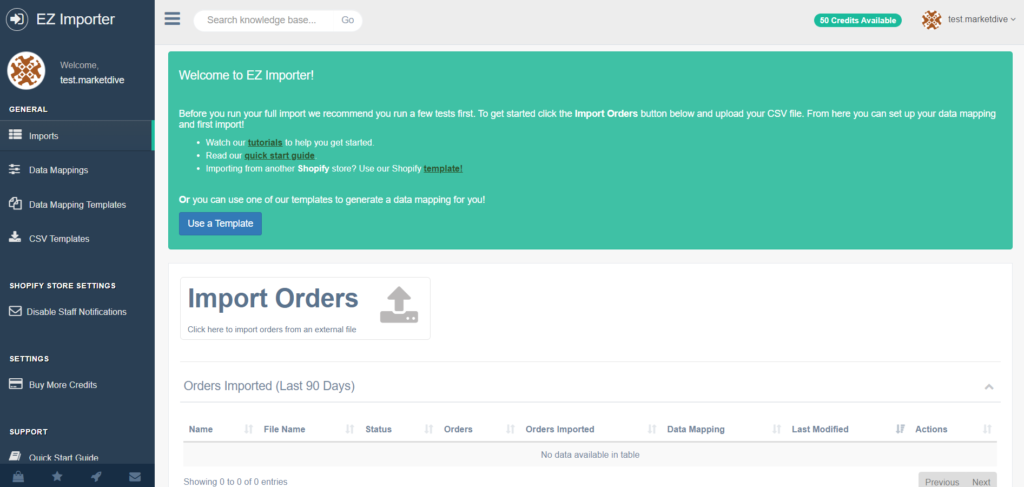 Ranking #3
Matrixify
Usability: ☆☆☆
Functionality: ☆☆☆☆
Price: $20/month or more ($20/month plan seems enough for most shops)

Matrixify allows you to import and export various data with a CSV file.
It also assumes the use of CSV files like EZ importer. Although you may guess it is difficult to use, it is a very useful application.
Matrixify inferiors to using EZ importer and EZ exporter together when it comes to functionality. However, the cost is cheaper than them since this app can import and export data alone.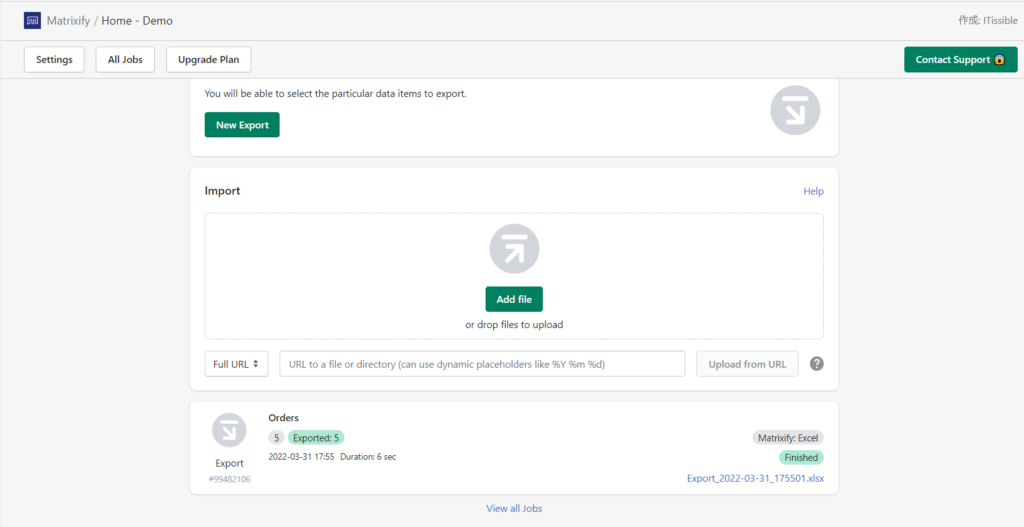 Conclusion
We introduced 3 BEST Shopify apps to streamline order management in this article.
You can dramatically improve your work efficiency if you use any app well. Give it a try!
Let's effectively use the Shopify app and create an easy-to-manage online store!